पुस्तक खोज (उर्फ DieBuchSuche) - सभी पुस्तकों के लिए खोज इंजन.
9788186644058 - के लिए सभी पुस्तकों की तुलना हर प्रस्ताव
संग्रह प्रविष्टि: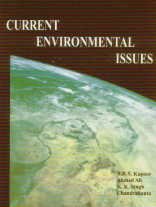 Current Envoirnmental Issue
(?)
ISBN:
9788186644058 (?) या 8186644059
, अज्ञात भाषा, नई
Verify ISBN for International Edition; year of publication 8186644059
डेटा से 13.05.2017 11:09h
ISBN
(वैकल्पिक notations): 81-86644-05-9, 978-81-86644-05-8
संग्रह प्रविष्टि: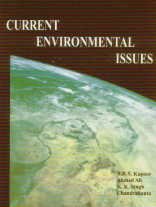 Current Environmental Issues

(1972) (?)
ISBN:
9788186644058 (?) या 8186644059
, अज्ञात भाषा, Madhu Publications, hardcover, इस्तेमाल किया, धूल जैकेट के साथ
Contents: Foreword. Preface. 1. Protection and conservation of phytodiversity of the Rajasthan Desert/B.B.S. Kapoor, Chandrakanta and Giriraj Harsh. 2. Desertification challenge: strategies to Combat it/K.K. Singh, M.L. Patria and B.B.S. Kapoor. 3. Impact of drought and its management/Manjeet Mahlawat and Mahadevi Singh. 4. Techniques of soil conservation and water harvesting for arable lands/K.K. Singh, B.L. Swami, B.B.S. Kapoor and R. Meena. 5. Joint forest management in the arid and semi-arid regions of India/Mana Ram Baloch. 6. High tech nursery-a paradigm shift/Abhijit Ghose. 7. A critical appraisal of the wildlife protection act, 1972/B.L. Chavan. 8. Biodiversity issues in the IGNP area/ Abhijit Ghose. 9. Human resources of the Rajasthan Desert/Ahmed Ali and Sudesh Kumar Swami. 10. Evolution of seed technology, biotechnology/S. Jeevananda Reddy. 11. Air pollution tolerance indices of few trees of Bhopal/S.L. Tiwari and Shashi Rai. 12. Plants in pollution control/V.S. Saxena. 13. Economic development and environmental degradation in India/O. P. Shukla. 14. Environmental protection activities in petroleum industry/

j.

Toscano. 15. Ecological effect of mineral resource extraction/K.A. Rasure. 16. Ozone layer depletion/S.S. Verma. 17. Forest fire: causes, consequences and control/M. Jayapragasam. 18. Acid rain effects on forest environment/M. Jayapragasam. 19. Social forestry for ecological management of the Desert ecosystem/C.P.S. Mahlawat and Hari Singh. 20. Breeding pulses for drought tolerance/D. Kumar. 21. Irrigation techniques for the 293 pp.
कीवर्ड: 28719
डेटा से 13.05.2017 11:09h
ISBN
(वैकल्पिक notations): 81-86644-05-9, 978-81-86644-05-8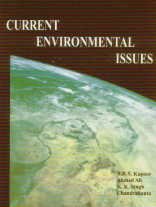 Current Envoirnmental Issue
(?)
ISBN:
9788186644058 (?) या 8186644059
, अज्ञात भाषा, नई
₹
995 (
US$
13,
57
)
¹
+ शिपिंग:

₹

147 (

US$

2,

00

)

¹
=
₹

1.142 (

US$

15,

57

)

¹
(दायित्व के बिना)
शिपिंग लागत के लिए: IND
विक्रेता/Antiquarian से, Indianbooks
New. Yr. of Pub. 8186644059
मंच क्रम संख्या Biblio.com: 15393119
डेटा से 13.05.2017 11:09h
ISBN
(वैकल्पिक notations): 81-86644-05-9, 978-81-86644-05-8
9788186644058
सभी उपलब्ध पुस्तकों के लिए अपना ISBN नंबर मिल 9788186644058 तेजी से और आसानी से कीमतों की तुलना करें और तुरंत आदेश।
उपलब्ध दुर्लभ पुस्तकें, प्रयुक्त किताबें और दूसरा हाथ पुस्तकों के शीर्षक "Current Environmental Issues" से B B S Kapoor; Ahmed Ali; K K Singh and Chandrakanta पूरी तरह से सूचीबद्ध हैं।
das handbuch für den neustart der welt download lebensweisheiten postkarten